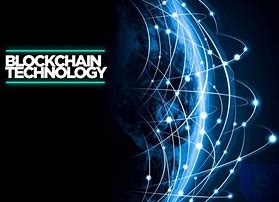 This workshop is free and open to all, but you must pre-register, because seating is limited. Get your free ticket by clicking this link (or scroll down to find the "get tickets" button).
Blockchain technology is a new buzzword, but what is behind all the hype? We set out to explore this topic in our last Tuesdays@noon, and several members were inspired by that session to do some research on their own industries. Want to share in their results?
OfficeXpats founders Leslie and Jason will offer some quick background, and differentiate Bitcoin (a cryptocurrency) from blockchain (the technology cryptocurrency is based on).
Bill Ruddick, a business consultant, was curious how blockchain might impact supply chain processes, and he has fascinating information on how the blockchain might transform worldwide food transport.
As a programmer, Evan Lenz knew nothing about blockchain technology until a few months ago when he got a job working on blockchain contracts. He learned fast!
Karla Smith, a CPA, was inspired by last month's workshop to see how her professional world might be impacted. She's glad she did, and will share the research threads she followed to get to this point.
Panelists will present for a few minutes each, then we'll open up for discussion on this ground-breaking seismic shift. Bring your questions, discover resources, and start your own path of discovery.
"On a blockchain, transactions are recorded chronologically, forming an immutable chain, and can be more or less private or anonymous depending on how the technology is implemented. The ledger is distributed across many participants in the network — it doesn't exist in one place. Instead, copies exist and are simultaneously updated with every fully participating node in the ecosystem. A block could represent transactions and data of many types — currency, digital rights, intellectual property, identity, or property titles, to name a few."
-Christian Catalini, Professor at MIT Sloan
Get Tickets Add to Calendar 03-20-2018 12:00:00 03-20-2018 13:00:00 Blockchain follow-up: Panel discussion about industry impacts As a followup to February's Tuesday@noon speaker on blockchain, four local business owners were inspired to research the ways their industries are changing as a result of this new technology. After they share what they've found, we'll open up the floor to discussion on this ground-breaking seismic shift. Bring your questions, discover resources, and start your own path of discovery. 403 Madison Ave N, Ste 240 Bainbridge Island, WA 98110 OfficeXpats false MM-dd-YYYY